Property Settlements – How are they worked out?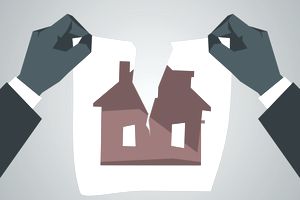 Separating from your spouse or partner is a very difficult time at best, it is made even more complicated when there is an 'asset pool' to be divided between you both. Ideally, you will be able to agree on the values of the assets and how they should be divided between you so that it is fair on your both.
Unfortunately, this isn't always the case, sometimes your ex may just be plain difficult to deal with, or sometimes they really believe that you are the one being unreasonable. Whatever the reason, it isn't an easy process to go through.
Having an understanding of the factors that need to be considered to result in a fair property settlement can make the process slightly less daunting. There is a four step process to achieving a property settlement:
Step One: Identifying and valuing the asset pool
The first step is to identify and value the asset pool. To do this, you need to work out what the actual assets and liabilities are, and what they are worth. If you are meeting with a lawyer, you should take a list of assets and liabilities of the marriage to your first meeting.
Both parties are required under rule 13.04 the Family Law Rules 2004 (Cth) to exchange full and frank financial disclosure. This disclosure consists of documents relating to your income from employment or other sources; tax returns; financial institutions you hold accounts with; shares; businesses; benefits from Centrelink; any interest held in a superannuation fund; any Trusts you are a beneficiary of; appraisals or valuations of any real estate; appraisals or valuations of any motor vehicles; any loans or mortgages; and any information relating to assets which have been disposed of within the 12 months since separation. For more information on disclosure, click the following link http://www.familycourt.gov.au/wps/wcm/connect/1158953f-2230-438a-9f23-309a6a577a44/BRDISC_0309+V3.pdf?MOD=AJPERES&CONVERT_TO=url&CACHEID=ROOTWORKSPACE-1158953f-2230-438a-9f23-309a6a577a44-lMp1t8M
Step Two: Identifying the contributions of the parties
The second step is to identify the contributions, both financial and non-financial, that each of the parties have made to the acquisition and maintenance of those assets. Financial contributions include income from working; lump sums of money; inheritances; and gifts. Non-financial contributions can involve the parties' role as homemaker or caring for the children; maintaining the gardens and property; and making improvements to the property.
Step Three: Identify factors relating to the parties' capacity to earn future income
The third step is to identify those factors which need to be taken into account other than contributions, such as future responsibility to care for children; whether one party is older than the other and therefore has less time to earn income; or whether one party is significantly more qualified or employable than the other.
Step Four: What is fair and equitable in the circumstances?
Lastly, it must be decided what is fair and equitable to both parties in all of the circumstances, identified in steps one to three.
By Laura J Burge, Solicitor at Kent Law Group
If you have separated or are thinking about separating, it is important to obtain legal advice specific to your circumstances. If you need assistance, please give our friendly team at Kent Law Group at call on (02) 4323 1900.