Self-Represented Parties and Family Law Proceedings – Kent Law Group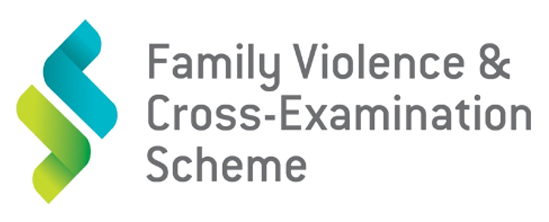 In Court proceedings generally, parties do not have to have a lawyer and are entitled to represent themselves or 'self-represent'. This can become a problem when it comes to a Trial and the parties need to be cross-examined, especially in circumstances where there is a history of the self-represented party perpetrating family violence upon the other.
Both parties are entitled to have the other cross-examined. However, where there is a history of family violence, the perpetrator of abuse may use the opportunity to cross-examine their former victim as a way to antagonise or intimidate them.
To address this problem, on 5 December 2018, the Family Law Amendment (Family Violence and Cross-examination of Parties) Act 2018 ('the Cross-examination Act') was passed by Parliament, and will apply to all Family Law Court proceedings from 10 September 2019.
The effect of the Cross-examination Act is to amend the Family Law Act 1975 to offer protection to victims of family violence in circumstances where they are parties to family law proceedings and need to be cross-examined. The Cross-examination Act prohibits the perpetrator of family violence directly cross-examining the victim in certain circumstances. Instead, the cross-examination must be conducted by a legal representative, such as a Solicitor or a Barrister. In circumstances where direct cross-examination is not prohibited, the Court must put other protective measures in place for the victim, such as the witness appearing by video link in a separate room to the other party.
Legal representation can be arranged privately by the party or through Legal Aid.
Legal Aid NSW is running a scheme called the Family Law Amendment (Family Violence and Cross-examination of Parties) Act 2018 (the Scheme).
The Scheme will provide $7 million, over three years, to Legal Aid Commissions in Australia to provide legal representation to the parties subject to the prohibition.
Unlike other grants of Legal Aid, applicants will not be means tested. However, they may be required to make a financial contribution to the grant.
By Laura Burge, Solicitor at Kent Law Group
References
Family Law Act 1975 (Cth)
Family Law Amendment (Family Violence and Cross-examination of Parties) Act 2018 (Cth)
Talk on the Family Law Amendment (Family Violence and Cross-examination of Parties) Act 2018 (Cth) and the Family Violence and Cross-examination of other Parties Scheme given by Her Honour Judge Costigan of the Federal Circuit Court of Australia on 05 June 2019
Australian Government Attorney General's Department, 'Women's Economic Security Package: Family Violence and Cross-examination of Parties Scheme' (November 2018)