Who should be the Executor?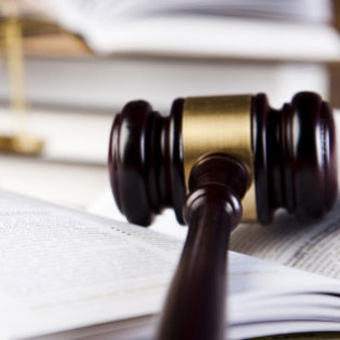 Case Watch: October 2019
Callaway v Callaway; The Estate of Aileen Margaret Callaway [2019] NSWSC 1275
CIVIL PROCEDURE – Probate and administration of estates
Case overview: This case involves the difficulty of navigating a strained relationship between two brothers over the probate of their late mother's estate. Each party sought differing outcomes 1) the granting of probate to one of the brothers as their eldest brother had died and therefore the probate is passed over, or 2) the appointment of an independent administrator.
This case highlighted the primary concern of the Court is to ensure the estate will be efficiently and properly administered according to the terms of the will: Mavrideros v Mack (1998) 45 NSWLR 80 (at [107] and [108]); (1988) NSWCA 286.
The Court will pass over a named executor where to appoint that executor would place the administration of the estate in jeopardy; Bates v Messner (1967) 67 SR (NSW) 187; (1967) 86 WN (Pt 2) (NSW) 35. There are many established grounds for passing over an executor, including: bad character; attempts to delay the proper investigation of the deceased's affairs; time wasting and neglected duties; conflicts of interest; extensive absences abroad; but, authority also suggests there are no limits to the grounds upon which an applicant may be passed over as each case depends upon its own facts and the Court's overriding concern is promoting the orderly administration of the estate and the welfare and best interests of the beneficiaries: Miller v Cameron (1936) 54 CLR 572; [1936] ALR 301; [1936] HCA 13.
A decision to pass over the role of executor, however, is not taken lightly by the courts as the testator's choice of a person or persons as executor or co-executor, implies that the deceased reposed trust in him or her. Some degree of disagreement is expected in conflicts of interest in the appointment of family executors, but the correct execution of the will is paramount and will not be treated with the same flexibility.
In this case, the Court found that in light of the two brother's conduct since their mother's death in 2012, the appointment of either of them would likely jeopardise the due and proper administration of their mother's estate according to her will. The Court appointed an independent solicitor to administer the estate of the deceased and ordered that each party bear his own costs of the proceedings.
Probate proceedings can be stressful and emotional, particularly in the event of a loved one's passing. If you have any concerns regarding the administration of a will, please contact Kent Law Group on 4323 1900 for advice on how to navigate your matter.